So, the other night, I was at my writer's group meeting feeling like I'd earned an evening out with the fun women in my ANWA chapter since I spent the week cleaning my house after, seriously, 18 months of writing non-stop and never doing deep cleaning. I'd even cleaned out the sludgy, sludgy fridge and the microwave that looked worse than the microwave at the end of the school year in a college apartment full of freshman boys.
Yessss!
But when I got home, quite late, I might add, my 11 year old son was still up. He's a corker, certainly one of a kind. "Um, Mom?" Yeah? "I might've spilled a bit of pudding." Oh, that's okay. Wipe it up and it'll be fine. "Um, well, so I tried, but there might be kind of a lot." What do you mean, a lot? "Well, I made a triple batch, and then the bowl dumped when I was putting it back in the fridge." That's fine. Just do your best.
I responded calmly (thanks to the calming effects of my happy writers group), but sent the kid to bed and went over to discover what can only be compared to the Exxon Valdez of pudding spills.
Holy chocolate oil slicks!
My white floursack towels might never be the same. Sigh.
I love that he made the triple batch, though. There's a kid after my own heart. If one box of pudding is good, three's better.
And believe me, if one day of the ANWA Conference 2012 is good, three is better. In fact, this was the best writers conference I've ever been to. So much information was packed into a single weekend, I got home and every time I closed my eyes the great stuff I learned from the presenters was still swirling past my closed eyelids. I had withdrawal for almost a whole week! So fun. Plus, I laughed so hard with the women from my chapter who went with me I almost threw up. Twice. Thank you, ladies!
A zillion things went on. There were agents from NYC and Denver, as well as from SLC for LDS fiction and non-fiction. The senior editor of the Ensign magazine was on hand with a hilarious sense of humor and some good guidance. Great guy, Josh Perkey and his pretty wife with the Disney Princess hair.
Donna Hatch
taught us how NOT to write romance novels.
Larry Brooks
gave his spiel on
Story Engineering
(a book I intend to buy soon!).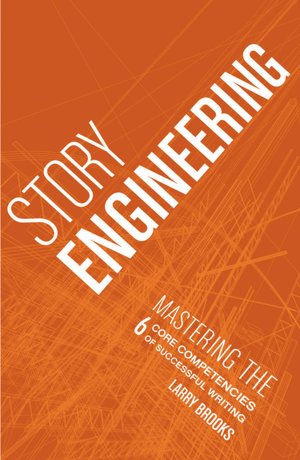 Conrad Storad
gave us tips on how to read aloud to children if we get invited to read in schools.
Janette Rallison
talked about how to use internal dialogue in our writing to improve characterization.
Dave Eaton--wow! He taught us about outsmarting Google to get our published books to the top of the search engine lists using search engine optimization (which kinda blew my mind.)
Most exciting to me was Matt Petersen's class on how to start up your own freelance writing business. Killer! It made me think, hey, just because I was an English major doesn't mean I can never earn money.
In the bad old days of joking around with my husband, he used to tell me this joke: "What did the English major say to the Engineering major?" What. "You want fries with that?"
Hardeharhar.
And those were just the classes I attended. There were a dozen others. Great stuff. I can't imagine missing it ever in future years. Lots of women pitched their novels to the agents, and I know of at least one who has already signed with the New York agency.
Thank you, ANWA Conference. It was open to members of ANWA and non-members. It was open to men and women. It will be going on again next February. If you can, black out that weekend and make it a priority! So much information, it almost felt like another Exxon Valdez. But a good one.
Well, no more! Now it's, "Do you want me to write the copy for your website and your newsletter and update your blog? Okay, that'll be $350." Sweet.